For New Yorkers, especially those who live in Manhattan, a busy day is non-negotiable. Even with a car or a bike, you cannot commute to the corners of New York without stepping on a wet patched road or a dirty alley. The bigger problem comes when you can't get it all out of your footwear and 'unknowingly' get it all over your floor coverings.
Cleaning rugs is a difficult process if you try to deal with it on your own. It would help if you considered calling professional rug cleaners for help to avoid issues. Accumulating stains and dirt on your floor coverings, especially rugs, will eventually necessitate the help of a cleaning specialist. However, whether there is an accumulation of dirt or not, rugs need to be maintained and managed to keep them at their best.
There is always a difference in a clean rug's look, smell, and quality compared to an overused and dirty one. In some cases, the rugs still look clean. But, germs and fungal spores are hidden in their yarns, backs, and fibers so that every footstep causes a dispersal of allergens and bacteria. With about 15 years of experience, UCM Rug Cleaning Manhattan is in the best service provider to supply you with tips for a clean and fitting area rug.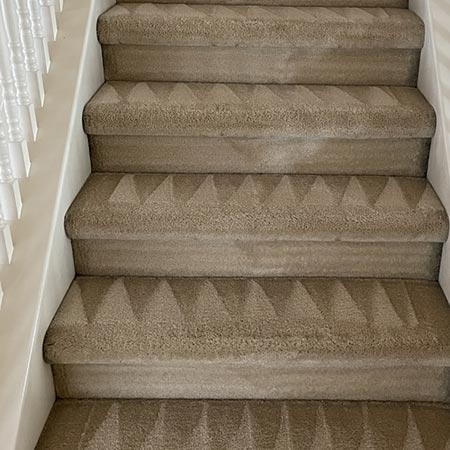 How to Keep Your Rugs in "Like New" Condition
We all have that friend or relative whose rugs are always in "like new" condition. If you had not known when they got it, you would have thought they were newly purchased rugs! The answer is simple. They have strict rules and tips they follow to keep them in top condition. Here are some tips to keep your rugs looking new.
Know Your Rug
One thing residential and commercial rug owners may not understand about rugs is how different they are from each other. All rugs are not the same! There is always a difference in quality, yarn, backing, and manufacturer instructions. Knowing the difference will help you know how to handle your rug.
Rugs can be antiques or a family heirloom. We understand that these need to be treated with care. You can call us at UCM Rug Cleaning Manhattan for professional assistance.
Avoid Placing Furniture
Whenever we clean rugs, we always inform our customers to try to keep furniture off them. Pieces of furniture are the primary cause of rug tears and dents. On occasions where customers do not have much choice as to where to place their furniture, we suggest using a protector for the legs of the furniture.
Rotate the Rug
Rotating your rug a couple of times a year is a good way to keep your rug in top condition. It prevents unnecessary dents by spreading foot traffic around the rug.
Protect Rug From Dirt From Shoes
Dirt from your shoes, in general, makes rug fabrics and yarns degrade. You will do yourself and your rug a great favor by removing your footwear before entering the house. Better still, you can place your shoe rack beside the door. By doing that, you are extending the life span of your rugs.
Stop DIY Cleaning. It May Damage Your Rug More.
Everybody understands the need to save costs. But, engaging in DIY cleaning for rugs is not the best option. What's the point of saving cost when you will eventually pay more after more damage is done? It is only reasonable to allow those who specialize in it to handle it.
Regular Vacuuming
Use a vacuum cleaner on your rug once or twice a week, depending on the foot traffic you experience. It is also recommended to use a vacuum cleaner that has an adjustable pile height. In doing so, you can adjust it per the pile height of your rug.
Schedule Professional Rug Cleaning
Do not wait till the rug is almost damaged before consulting a specialist. At that point, the rug is usually damaged beyond repair and needs replacement.
You should call UCM Rug Cleaning Manhattan, the best rug cleaning specialists in Manhattan. We consider the area you stay in, your rug type, etc., to give you the best services available.
What Do You Need to Know About Our Professional Rug Cleaning Service?
Before highlighting other points, we would like to state that UCM Rug Cleaning Manhattan has one of the best customer support systems in the whole of New York. If that doesn't convince you, here are some facts that will interest you about our professional rug cleaning service.
Certified and Experienced Specialists
You can trust that every one of our rug cleaners have the required experience for any task at hand. They also have the required IICRC certification that sets them above other personnel in the job.
The Tailored Rug Cleaning Process
Our rug cleaning process is not just a rigorous unchangeable process of cleaning. It takes into consideration the type of rug and the how it will best be cleaned.
The processes may include all or some of:
Rug inspection
Rug pickup
Dusting and pet stain removal
Clean water rug cleaning
Steam cleaning
Rug drying
Fringe cleaning
Rug pad service and rug pad protection and more...
Modern Types of Equipment
One of the reasons why using a DIY approach for cleaning rugs is not the best is the lack of access to the most modern equipment. Professionals always have access to equipment that will facilitate the cleaning process while ordinary individuals don't. UCM Rug Cleaning Manhattan uses the best and most up-to-date equipment to clean your rugs.
Certified and Eco-Friendly Supplies
We understand how important for our New York City customers to feel comfortable with professional cleaning. That's why our specialists don't use toxic chemicals while rug cleaning. We can assure you 100% that every supply we use is environmental and eco-friendly.
Pickup and Delivery Services
If there is anything we take pride in, it is our prompt pickup and delivery services. Do not worry. Your deadlines will be met without fail.
Professional Rug Cleaning Services in Manhattan
In the whole of Manhattan, few rug cleaners match the quality cleaning services we provide. We offer excellent customer service, prompt pickup and delivery service, eco-friendly cleaning supplies, and extensive rug inspection for antiques, residential, and commercial rugs.
Don't Wait. Call Us Today!
Rugs need to be taken care of. You don't need to wait till your rug gets damaged before you contact a professional who will inspect and provide assistance on maintaining it. If you live in and around Manhattan and you need professional help in rug cleaning, we are at your service. Kindly contact us at UCM Rug Cleaning Manhattan on 332-233-9499. Prompt pickup and delivery services, eco-friendly cleaning processes, and the use of modern equipment are what set us apart from the rest.